QuickGrowr - Compute Instagram Followers Count in Just a Few Clicks
Drop your Instagram username or URL in the input space.
Hit the 'Get Started' button and await to avail on-spot followers count.
Voila! You will get the exact number of Instagram live followers count in no time.
What Makes Our Instagram Follower Count Checker the Best?
With a keen focus on fulfilling end-users' demands, we have curated our Instagram follower checker with crucial features. Hence, we believe that our Instagram follower count checker would be the best choice.
The Precision You Deserve
While keeping an eye on Instagram's growth, precision is crucial. With a clear understanding of this, we have designed our free Instagram followers count checker to ensure you receive the most up-to-the-minute count of your followers. No delays or no guesswork. We deliver accurate data for making informed decisions in your Instagram growth strategy.
Single Tool for Versatile Needs
QuickGrowr's Instagram Follower Count Checker is designed for all types of Instagram profiles. Whether you are handling a personal account, managing a business page, or unveiling your creativity as a creator, our Instagram check followers cater to all. There are no restrictions, no account type bias, and no compatibility issues. It is a one-stop solution for everyone.
Trustworthy Tool for All
We understand that your Instagram account is a treasure of personal and professional information. With robust security measures, we make sure that your data remains secure and confidential. So, leverage our free Instagram followers count checker with peace of mind by knowing your information is protected from prying eyes.
Why Opt for QuickGrowr's Free Instagram Followers Count Checker?
If you expect to unlock the easiest yet effective way to check Instagram live follower count, you can opt for our follower count checker. With fully packed benefits, this Instagram live follower count checker can be a companion for tracking your Instagram growth.
Stress-Free Experience
With a user-friendly design, we take the hassle out of tracking your Instagram followers count. So you don't want to be tech-savvy or need anyone's guidance. All you have to do is input the username of your Instagram profile to count followers, commence the analysis process, and enjoy a smooth experience without hurdles.
Live & Lightning Fast Results
Since time is precious, our free Instagram followers count checker doesn't make you wait. You can expect a live count of your followers at lightning speed. So, there will be no delays in retrieving the information you need to refine your social media strategy. With us, you can stay responsive in the fast-paced realm of Instagram.
Budget-Free Solution
Why spend a fortune when you can have the same benefits for free? Our Instagram followers checker is a budget-free solution. It offers all the features you need to track your Instagram growth without any cost. No subscriptions, no hidden charges, but just an efficient tool that makes your Instagram journey hassle-free.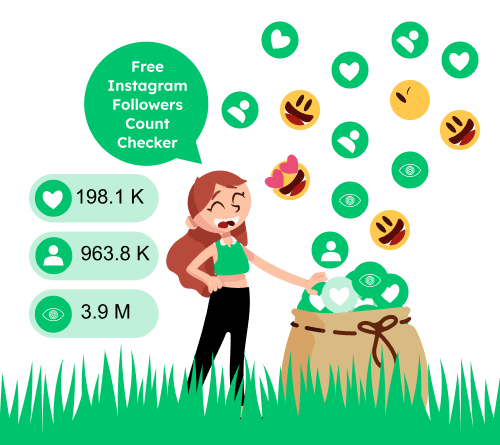 Which Is the Convenient Option to Collect Instagram Followers Count?
Instagram Analytics Vs Instagram Follower Count Checker
There are a plethora of options to collect Instagram follower count. Choosing the best one depends on your goals and needs. However, Free Instagram Followers Count Checker stands out as the preferred choice when it comes to collecting Instagram live follower count conveniently.
| Instagram Analytics | Free Instagram Followers Count Checker |
| --- | --- |
| Comprehensive Performance Insights Instagram analytics provides a comprehensive view of your overall account's performance, including data on post engagement, reach, impressions, audience demographics, and more. | Focused Tracking of Followers Free Instagram Followers count checker tools are dedicatedly designed to track and provide real-time updates on the number of your Instagram followers. It is ideal for setting and reaching 'Follower' goals. |
| Limited to Specific Accounts Typically, analytics are available only for business and creator accounts. So, personal account users may not access it. | Caters to All Instagram Accounts Followers count checker tools are available to all types of Instagram accounts, including personal, business, and creator accounts. |
| Complex to Get What You Need Since analytics show more in-depth and complex data, you may need a deeper understanding of social media analytics. | Super Simple to Get What You Look For Instagram Followers Checker tools provide instant access to your follower count without going through unwanted information. |
Frequently Asked Questions
Having general questions about our free Instagram followers count checker? Here are our quick answers. Go through and discover the information you need for a hassle-free experience.
Why Checking Instagram Followers Count Is Crucial?

Checking your Instagram followers count is crucial because it provides real-time insights into your account's growth and engagement. It helps you understand the impact of your content and marketing efforts, which enables you to make informed decisions to elevate your Instagram presence.

Do I Need to Submit Passwords to Use Your Instagram Follower Count Checker?

It's a big NO! You don't need to submit your profile password or login credentials to use our Instagram follower count checker. We pay more attention to your data privacy and security. Our Instagram followers checker is curated to operate without accessing your Instagram account directly.

Can I Access Your Instagram Followers Checker from My Mobile?

Of course, yes! You can access our free Instagram Followers Count Checker from any device that you feel comfortable with. This is because our Instagram followers checker is fully responsive and can be used on smartphones, desktops, and tablet computers to monitor your follower count on the go.

How Frequently Can I Use Your Free Instagram Followers Count Checker?

You can make use of our Instagram Follower Count Checker as often as you like. There are no restrictions on the frequency of checks. Our Instagram followers checker provides real-time updates, so you can monitor your count whenever you want, whether it is daily, weekly, or as you prefer.

What Should I Do If I Have Any Queries About Your Instagram Followers Checker?

If you have any queries or need assistance with our free Instagram followers count checker, please feel free to contact our support team. You can reach out to us through our contact page. Our dedicated team will be happy to assist you with any queries or concerns you may have.
Heads Up! Here's What Our Satisfied Users Have to Say
Really, QuickGrowr's Instagram followers checker is a saviour for me. Now, I can see my growth in real-time, and it greatly helps me to stay on top of my marketing campaigns.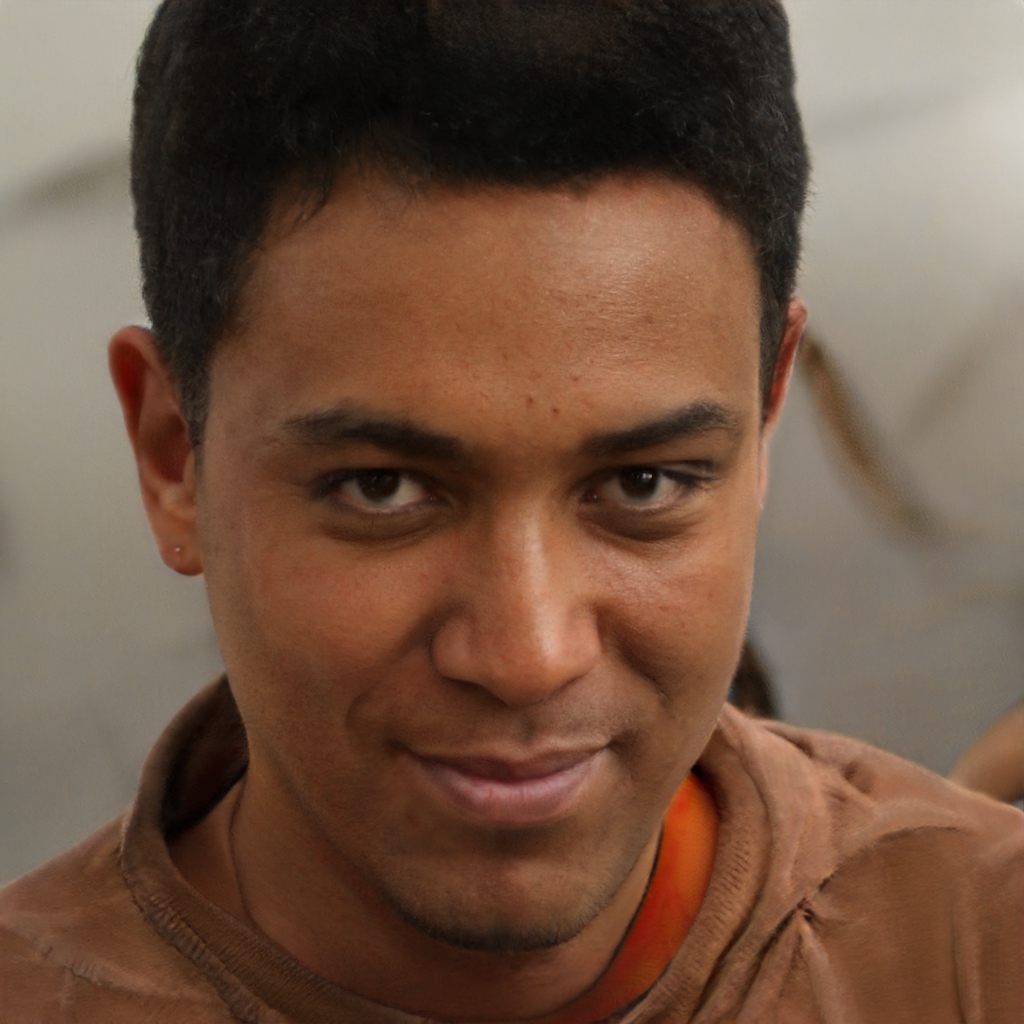 This Instagram check followers tool is super quick, accurate, and accessible even on my mobile. So I could check my followers from anywhere at any time. Plus, it's free! What more could you ask for?
I've tried other Instagram analytics tools, but none has met my expectations as this tool. It is simple to use. I can't imagine managing my account without it anymore.
The live updates of this Instagram check followers keep me in the loop. Impressed with its features, I've recommended it to all my friends who want to track their Instagram progress.
Super simple, real time results and it doesn't cost a dime. I'm super glad that I have discovered this gem!
Kudos to quickgrowr! I have been using this free Instagram followers count checker for months. It's a must-have tool to avoid guesswork and grow your Instagram profile strategically.

As an influencer, knowing my follower count is an everyday task. And this Instagram followers checker delivers timely results accurately. I'm stunned by its effectiveness!
Unlike many tools, this free Instagram followers count checker requires no password or confidential information. I believe this is the best yet hassle-free way to measure your followers. Tons of thanks to the creators!